About Us
Espadrilles or Espartena date back to a very distant past: some say they were already popular in the ancient Greece and Rome.
What we know for sure is where they were born: the Pyrenees, at the border of France and Spain.
There, more than 40 years ago, the Espadrilles adventure began.
Concept
Quintessentially, naturally original, Espadrilles are a wise mix of creativeness, design and eco-friendly values. Made using the traditionally spun yarn cotton stripes and sewn by hand onto the Cordura sole, today as in the past, Espadrilles are manufactured with a century-old technique, used to make even the most contemporary models. A timeless style icon, Espadrilles are strictly hand-made only, as the ideal marriage of the most traditional methods and the most innovative, sophisticated design.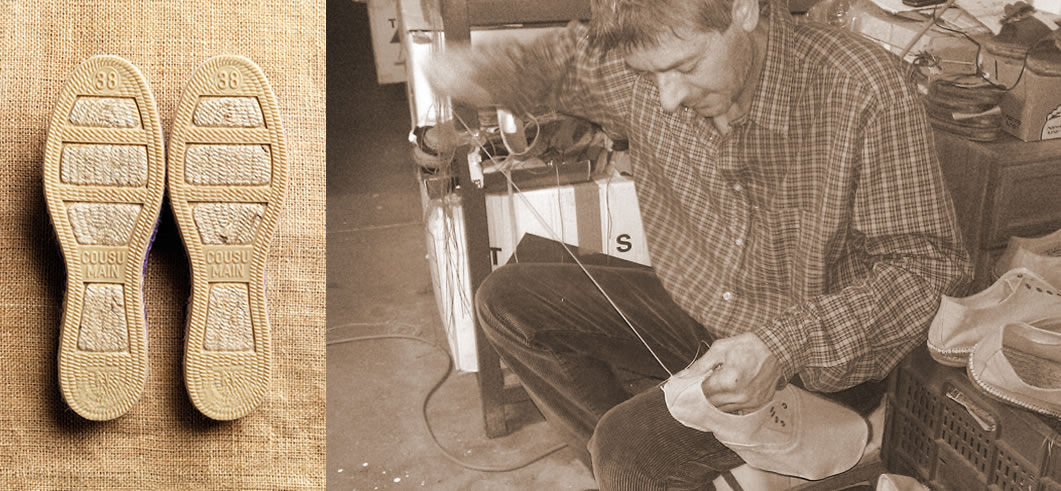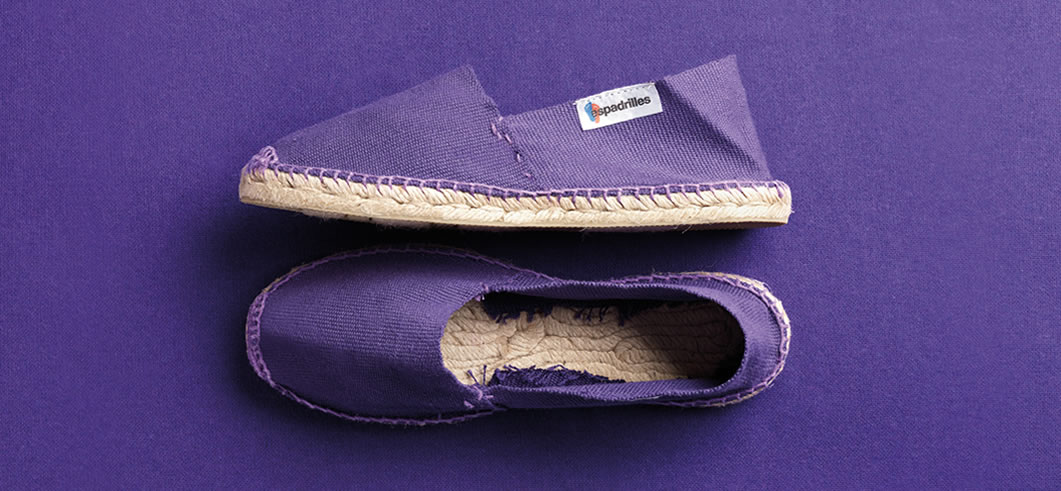 The evergreen
Espadrilles now are iconic, legendary and timeless shoes. Worn by famous politicians such as Juan Domingo Peron or simply by european immigrants of South America, they have been the protagonists of dramatical historical changes. Now considered a cult object, their style is never out of date.
The original
Thanks to Ferrari & Zenobi, in the first half of the eighties, Espadrilles became a true icon, worn by the most important people in the world and reinterpreted by the most fashionable international designers. Today, Espadrilles is the one and only brand able to link its own image to such a timeless symbol of the european culture.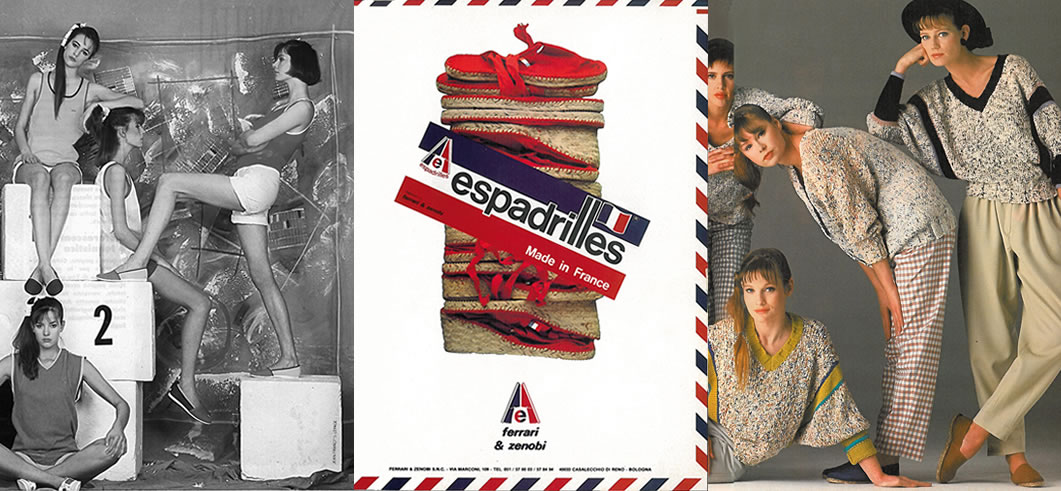 About Us